S'mores Brownie Bars.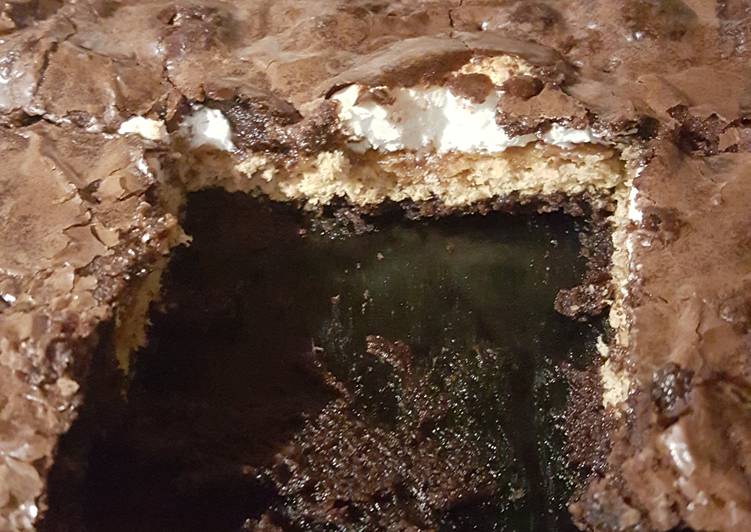 You can cook S'mores Brownie Bars using 3 ingredients and 4 steps. Here is how you cook that.
Ingredients of S'mores Brownie Bars
Prepare 1 box of Brownie mix, any kind. Plus the eggs & oil box calls for.
It's 1 packages of Honey Graham Crackers.
You need 2 cup of small marshmallows OR 1 container of whipped marshmallow fluff. I only had the fluff & it worked well.
S'mores Brownie Bars instructions
Make brownies as directed in large bowl.
Grease a 9×13 cake pan or two 8×8 pans should work.
Pour half the Brownie mixture in the baking dish. Layer graham crackers, breaking some if necessary to fit & cover area. Top with marshmallows/fluff. If using the fluff, dallop spoonfuls & carefully spread across crackers. Pour remaining Brownie mix, spreading with a spoon to even out.
Bake uncovered for 20-25min at 325° for dark or glass, otherwise 350°. Check top layer for firmness. Remember marshmallows are below so it may feel squishy or peek thru the top. Another 5-10min may be required. Let cool 15-20min, as it will be very hot!! Enjoy the deliciousness!!.