Sweet Potato Cheese Cake.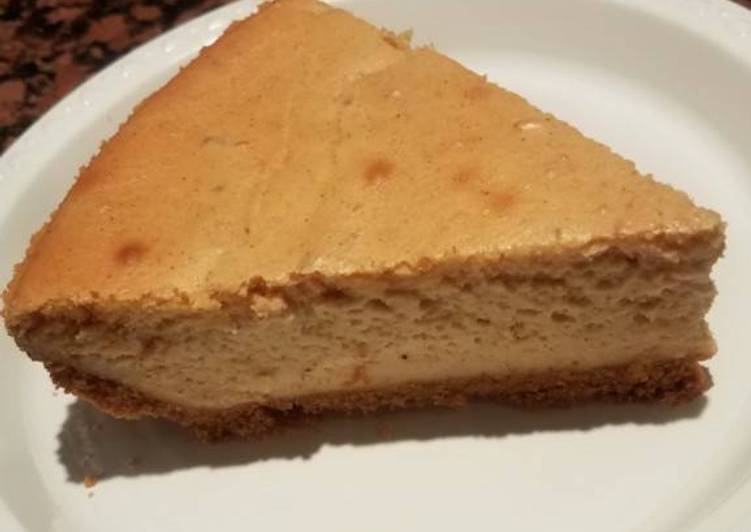 You can cook Sweet Potato Cheese Cake using 8 ingredients and 6 steps. Here is how you achieve it.
Ingredients of Sweet Potato Cheese Cake
You need 2 pkg. (8 oz.) of ea) Neufchatel Cheese, softened.
It's 1 can (16 oz.) of Candied Yams, dranned and mashed.
It's 1/2 cup of sugar.
You need 1/2 tsp. of ground cinnamon.
It's 1/4 tsp. of ground nutmeg.
You need 1/2 tsp. of vanilla.
Prepare 2 of eggs.
It's 1 (9 inch) of (6 oz.) ready-to-fill graham cracker crumb crust.
Sweet Potato Cheese Cake instructions
Preheat oven to 350°F..
Mix sugar, cinnamon, and nutmeg together..
Bend Neufchatel cheese with vanilla extract and sugar mixture..
Bend on low, adding one egg at a time until each is mixed in thoroughly..
Pour into crust; and bake.
Bake 45 min @ 350°F… Test center with toothpick, then let cool and Refrigerate for 1 to 2 hours or so, and serve… Easy Peasy!!!.