Sweet and salty pizza. Sweet meets salty in this incredibly fudgy brownie pizza. Sweet meets salty in this incredibly fudgy brownie pizza from Betty Crocker. We adore to develop each recipe and share every secret with you.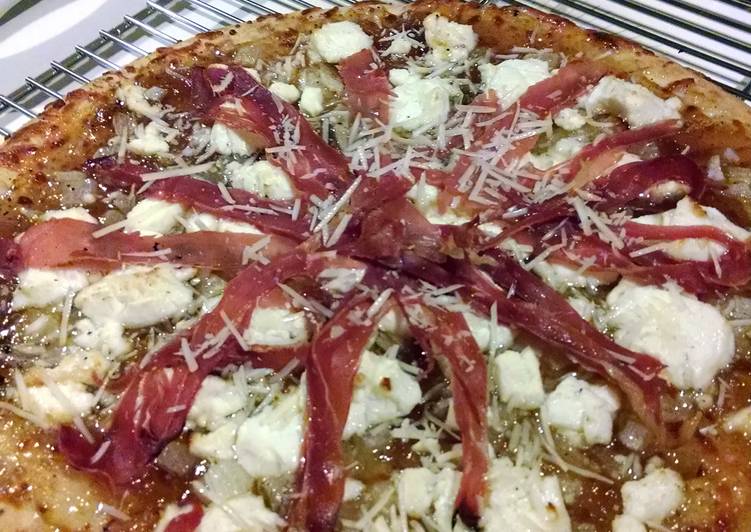 Bonus points: No ice cream maker needed AND it's vegan! Welcome to the sweet and salty side of CLIF BAR®. Discover a deliciously different way to experience the sustained energy of a CLIF BAR® with the CLIF BAR®️ Sweet & Salty Collection. You can cook Sweet and salty pizza using 7 ingredients and 7 steps. Here is how you achieve it.
Ingredients of Sweet and salty pizza
It's 1 of 14 (oz) pizza crust.
You need 1 cup of fig preserves.
You need 1/3 cup of caramelized onion.
Prepare 1/3 cup of feta cheese.
Prepare 1 of 4 (oz) package goat cheese.
Prepare 3 slice of prosciutto.
You need 1 of handful of parmesan cheese (optional).
These crunchy munchies are sure to rank high with your family and friends. The combination of flavors gets this sweet and salty chex mix recipe just right. —Candice Lumley, Charles City, Iowa. All Reviews for Sweet and Salty Pecans. Sweet and Salty Pecans. this link is to an external site that may or may not meet accessibility guidelines.
Sweet and salty pizza step by step
Preheat oven to 450°.
Spread fig preserves over pizza, a little less or more than the suggested amount, depending on preference.
Spread caramelized onion evenly over preserves.
Then feta on top of onion, chop up goat cheese, spreading evenly over crust.
Cut prosciutto into bite size pieces (or into strips) then lay on top of cheese.
Lay on a pizza pan lightly greased with olive oil and bake 8-10 minute.
Take out of oven, top with parmesan, cut and enjoy!.
It's a cookie pie with rich chocolate and a sprinkle of sea salt. Sprinkle with toffee bits and salt. In a large bowl, mix sugars, cinnamon, salt, and pimenton until it is combined and free of lumps. In a small bowl, beat egg white and water until frothy but hasn't created peaks. Carrie Mullins is the former national editor at Serious Eats, with a focus on all things sweet.